Charitable Donations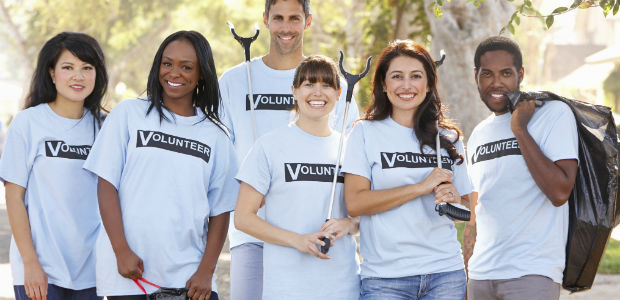 The Haven center was founded as a non profit developed for community betterment. The Haven Center intends to begin to develop community programs both through its medical and adult use programs.
We are in the process of developing community programs in all our locations and will be helping to donate to the Brewster vision plan as well as contributing 3% of our gross sales to towns in our locations .
If you would like to volunteer or become a team captain please send us an email with your contact information.
Warm Coat Drive
Every winter, The Haven Center plans to host a Warm Coat Drive. Our friends and family are encouraged to participate. Details to be announced and determined for Fall River and Barnstable County locations.
Adopt-A-Block
The Haven Center wants to keep it beautiful .
Why every block counts.
The Adopt-A-Block (AAB) program energizes new neighborhood volunteers to participate in community activities. Street by street, neighbors inspire each other by setting an example of environmental and community stewardship, dramatically improving their quality of life.
Neighborhoods with high Adopt-A-Block participation will be leaders in developing pocket parks, community tree plantings, and vibrant green space projects throughout the city.
The Haven Center's creation of Adopt-A-Block program with the help and guidance of its host neighborhoods, plans to engage neighbors to reduce litter, combat graffiti, tackle high weeds and grass, and build community at the smallest city unit—the block!
• How we intend to build vibrant communities.
The AAB mission intends to empower neighbors to bring beautification and neighborhood revitalization down to the smallest unit, the block. Neighbors keep their block clean of litter on an on-going basis. The Haven Center will provide them with tools and resources to help in their efforts. Individuals volunteer as block coordinators to lead in their block's beautification.
The Haven Center will also provide the tools, trees, and flowers, so that neighbors can beautify he city together, block by block.
BECOME A BLOCK CAPTAIN!
• Your Commitment
o Bring your neighbors together – young and old – to set goals, share the work for beautifying your block and being together.
o Gain the cooperation of your neighbors to keep your block clean, whether that means daily pick up, a weekly cleanup or a monthly effort.
o Let your neighbors know about the resources available for your block through Keep Fall River Beautiful. From free trainings to trees, we are here to help!
o Talk to residents about what you are doing when you are out cleaning your block. See if you can recruit new block coordinators on other streets in your neighborhood in order to expand your impact. Work with new block coordinators to create a larger vision for green space projects with other neighborhood groups.
AAB, its fun to say! Join ABB today!
Food Drives
Our food drive will be established to help support local food pantries in Fall River and Barnstable County.The food drive is a wonderful way to demonstrate our concern for those members of our community who are most in need. We will encourage our patients to participate in the ongoing food drive by awarding prizes for those patients who bring in the largest quantities of food each month.
Adopt-a-Beach
The Haven Center Adopt-a-Beach program is a volunteer program's. The Haven Center will be seeking volunteers ranging from individuals and families to schools and businesses. Teams remove litter and enter results into our Adopt-a-Beach online system to share with local beach authorities, educate the public and improve beaches.
Tree and flower tenders
Planting trees and flowers
Sometimes, keeping our city beautiful is as simple as planting something.
Tenders
Tenders serve as urban forestry advocates and provide knowledgeable, committed volunteer support for the AAB Community Forestry team at planting projects, workshops, on pruning days, and more.
• Why Tenders?
Tenders are committed to planting trees in their communities, helping AAB Community Forestry with projects across the city, and leading small groups of volunteers. Among other things, their support is vital to the success of AAB's events and mission, but if you need more reasons than that . . .
o You will learn a ton about arboriculture as a Tree Tender.
o Talk about being personally invested in AAB's effort to plant 5000 trees and gardens in green space town streets!
o And just think of all the like-minded volunteers you'll meet.
Adopt-an-Island
The Haven Center's Adopt a Traffic Island Program
The Haven Center intends to donate to beautifying and maintaining traffic islands with a percentage of our gross revenue. We will adopt traffic islands or other public way green space and create attractive, welcoming "oases" throughout the city of Fall River and our Barnstable County communities.
Senior Outreach Services, Barnstable County. Fall River
Haven Center Senior Outreach Services.
If you are someone who would like to volunteer to visit seniors the Haven Center Friendly Visitor Program is for you.
What is the Friendly Visitor Program?
The FVP is an important community service that creates lasting and enriching companionship between seniors and volunteers.
Often times seniors feel isolated or lonely and this program can help provide a more safe and comfortable feeling simply by sharing stories, having tea, taking walks and playing cards or games. Other activities might include reading, helping a senior write a letter or assist with other tasks that may have become too difficult for the senior to do.
Who are Friendly Visitors?
Friendly visitors are Senior Outreach Service volunteers from the community who are dependable and caring people with a positive outlook. Friendly visitors are matched with seniors who share similar interests. Your minimum commitment of one hour per week for a six month period would surely put a smile on your face and warmth in the hearts of both you and your senior companion.
If you would like to make a difference and volunteer for this rewarding program please email us.
American Red Cross
The Haven Center plans to host perpetual blood collection days with the American Red Cross,and we plan to host the Red Cross several times per year. Whatever your reason for donating blood, the need is constant and your contribution is important for a healthy and reliable blood supply. You'll feel good knowing you've helped change a life and bring benefits to our community. You don't need a special reason to give blood. You just need your own reason. We also demonstrate that the blood of medical cannabis patients is certified as healthy by the Red Cross. Check the website for upcoming blood-drive dates for our Fall River and Barnstable County collection days.